Peterborough's Lumber Supplier
Merret Home Hardware is Peterborough's lumber supplier. Our store stocks lumber from all across Canada including spruce, cedar, and pressure-treated sienna lumber. Perfect for building in the Kawarthas. We also carry MDF, melamine, OSB, particleboard and plywoods.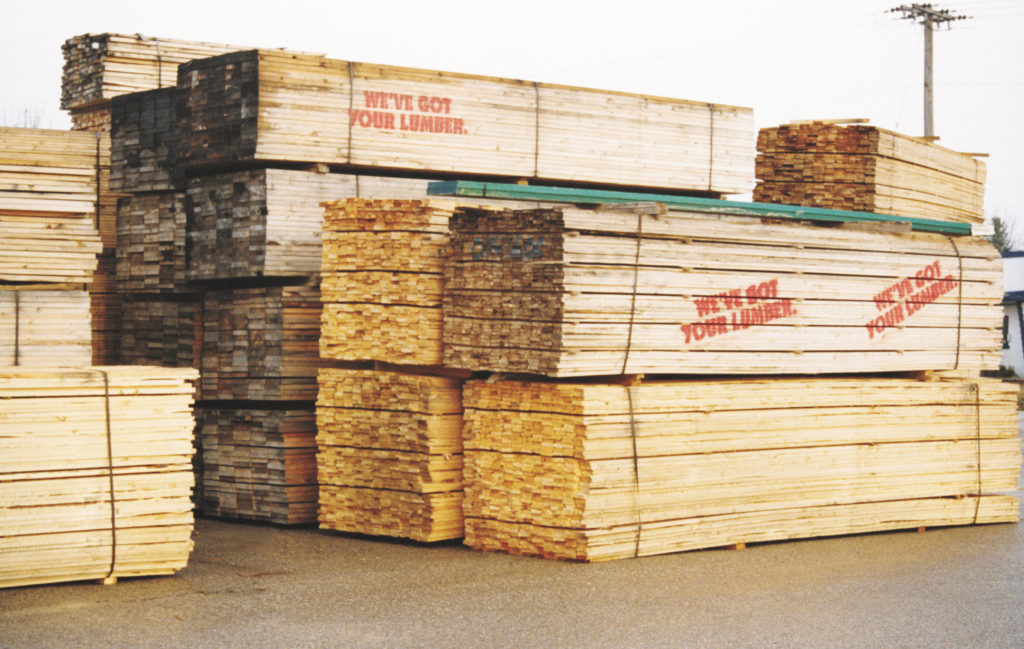 We can also cut most lumber material down to size for you. We'll also load your vehicle or arrange for delivery to your home or business.
Building Supplies
Our plumbing department features faucets, showers, bathtubs, toilets, and a wide selection of plumbing materials. We also have a fully stocked electrical department with an assortment of light fixtures on display.
Our wide selection of building materials includes siding, roofing, drywall, insulation, windows, doors, flooring, landscape products (pavers), sand & gravel, and much more. We carry shingles in a variety of colours. They are available as 3 tab or architectural style and made in Canada for our distinctly Canadian weather. Our knowledgeable staff will help you find the right products for your project–big or small.
If we do not have what you are looking for let us know, and if it's available in Canada we can get if for you. Contact us here.