We will colour match almost anything and keep a record of what colours you use for your painting projects.
We will even come to your house and match your trim, doors, or siding!
The three most popular lines of paint are Signature series, Designer Series, and Natura Paint, which are all manufactured in our own factory in Burford, Ontario.
Signature series
This is our signature line of architectural coatings formulated for the DIY market. Signature's high quality makes it perfect to tackle any painting job. Available in both interior and exterior in a wide range of finishes.
Designer Series
An all in one paint and primer, providing higher coverage than average paints and is completely colour-fast. Features include high adhesion, superior smoothness and hardness – highly resistant to stains, scuffs and mildew.
Natura Paints
A natural, safe, and effective paint that is both a paint and primer in-one and is certified by green wise. Available in tough, long-lasting finishes of eggshell and pearl.
Wood Shield Best Stain
Also manufactured in Burford, and available in both semi transparent and solid finishes. Oil and latex base options, and a wide range of stain colours are available too.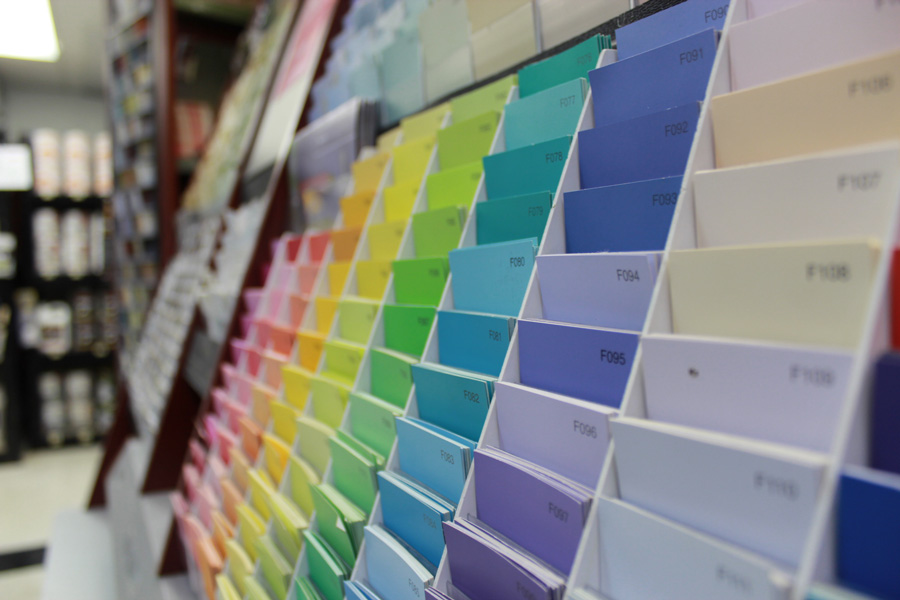 Beauti-Tone has earned its reputation as a top quality paint. Beauti-Tone is part of a family of products that also includes Designer Series, Signature Series, Natura, Weather Shield, Wood Shield, and Professional Paint. All are exclusively available at the more than 1000 Home Stores across Canada.