We will colour match almost anything and keep a record of what colours you use for your paint & stain projects.
We will even come to your house and match your trim, doors, or siding!
Paint is one of the biggest design decisions you can make. You need a product that is long-lasting and stain-resistant and Merrett Home Hardware can help. Our paint experts can help you

choose the paint that is right for you and your project. Our superior line of Beauti-tone paints is available in over 1500 colours and we also offer colour matching if you are looking to match a colour pallet or touch up a previous paint job. Find your colour today, come in to see our paint experts or see the full range of Beauti-tone colours.
Our exclusive 'Beauti-Tone Colours for Living' palette includes blue-tinted Ceiling Perfect paint that dries pure white. Shop Merrett Home Hardware for everything you need to get started with paint & stain, from ladders and sandpaper to rollers, brushes and trays. We are Canada's #1 Canadian owned and Canadian made retail paint brand. Home Hardware's Beauti-Tone Paint & Home Products is one of the most modern paint manufacturing facilities in North America and is located in South Western Ontario.

Beauti-Tone Paint
The three most popular lines of Beauti-Tone paint are Signature series, Designer Series, and Natura Paint, which are all manufactured in our own factory in Burford, Ontario.
Beauti-Tone Designer Series
Rated number one overall versus the competition in independent lab testing. An exceptional 100% acrylic product formulated with the latest in paint technology for an unsurpassed quality coating. Exterior available in silk and suede and this line includes a specialty Trim & Door interior exterior product. Interior sheens are available in matte, suede and satin. This line includes a specialty Trim & Door and Cabinet & Furniture paint.
Beauti-Tone Signature Series
Our main line of architectural coatings formulated for the DIY market. Signature's high quality makes it perfect to tackle any painting job. Sheens included flat, velvet, eggshell, pearl, semi-gloss and gloss.​ Available in interior or exterior.
Beauti-Tone Natura
Natura Paint is a premium environmentally conscious product. This 100% acrylic formula has outstanding performance with virtually no odour and ultra-low VOC's. All sheens are paint and primer in one. This interior paint is available in flat, eggshell and pearl sheens and an ultra-low VOC primer.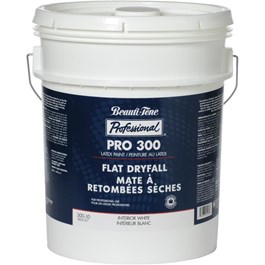 Beauti-Tone Pro 300 Series
​The Pro 300 meets the requirements for production and residential painters and maintenance contractors. This high-quality paint line has earned an excellent reputation in the contractor market. Available in a wide range of products from paint, primers, dryfall and block filler. Interior and exterior paint. Finishes available in ultra-flat, velvet, pearl, eggshell and semi-gloss. May be tinted to light colours, eggshell being the exception it is tintable in over 1,500 colours. MPI approved.
Beauti-Tone Stains
Wood Shield Exterior Alkyd/Acrylic Stain 92/95
We have formulated our Wood Shield stains with a technically advanced resin. It allows the blending of alkyd and acrylic resins which results in a unique stain that offers the best qualities of both resins, offering long-lasting protection for your exterior.
Wood Shield Best Exterior 100% Acrylic Stain 177/778
Stain your exterior wood with our "best" in long-lasting protection with Wood Shield Best 100% Acrylic stain.​
Wood Shield Best Exterior Oil Stain 268/297
Stain your exterior wood with our "best" in long-lasting protection and penetration with Wood Shield Best stain.
Come In & Get Painting Today
We have plenty of other products to help with your projects such as primers or specialty products like Chalkboard or Dayglo paint. Our store has the technology to match any colour from a small sample. Just bring it in and our experienced paint consultant will be happy to help you. You can also preview your new wall colours and finishes with our Renoworks software before you pick up a paintbrush. Our Painting Calculator is also available to help you estimate how much paint you may need.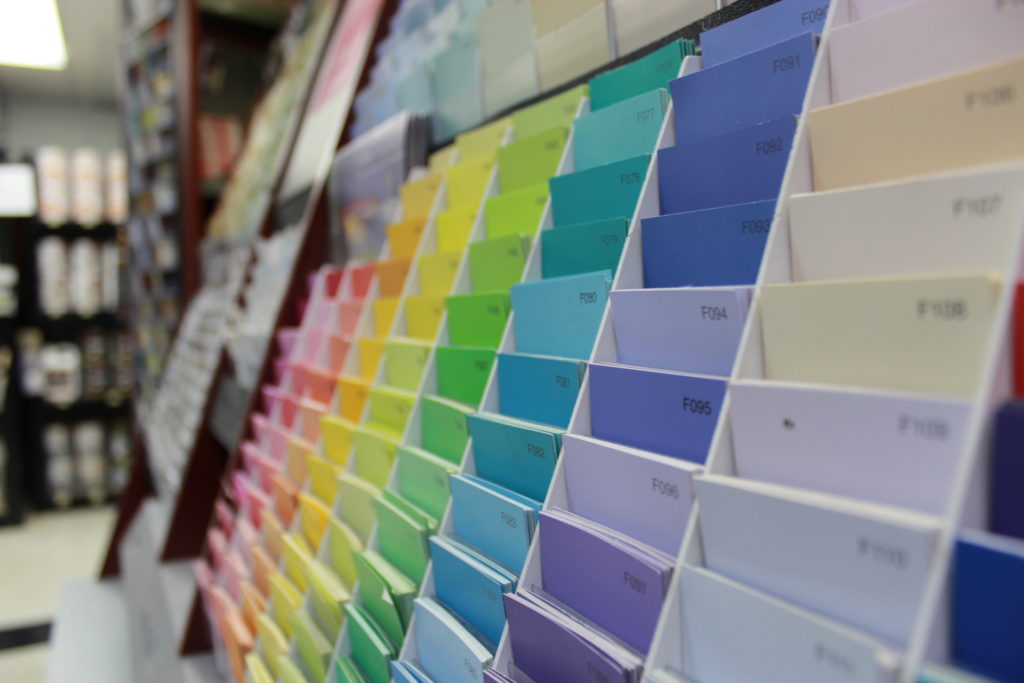 Visit us in-store and speak with our paint experts for everything you need to get started, from ladders and sandpaper to rollers, brushes and trays. And of course, paint & stain.