A kitchen is the centrepiece of a house.
Whether you want to entertain, gather, celebrate or simply cook a meal for your family, we understand this and want your home's kitchen to be a place for your family to create great memories. And let's face it, today's gatherings with friends and families usually centre around the kitchen!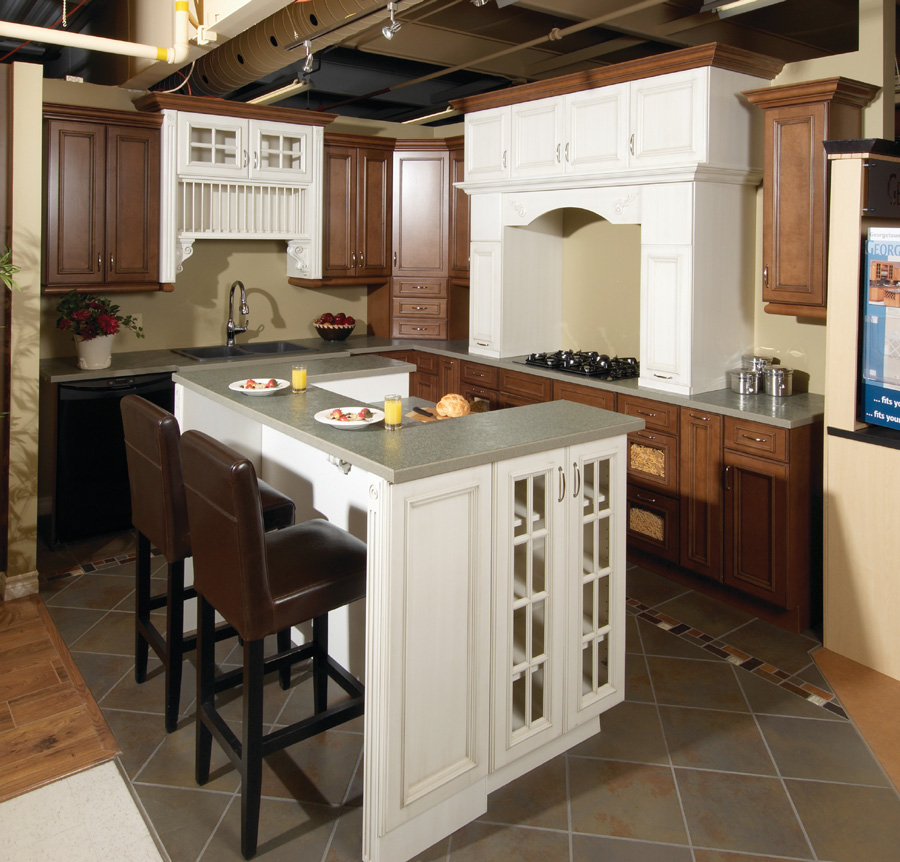 Cabinets
Cabinets are one of the bigger budget items in kitchen or bath design as they serve as a large component of function and overall style of the room. As the determiner of traffic patterns and organization of the kitchen, significant thought and planning should go into cabinet design.
Door styles: Arch, square, slab, recessed panel, modern, and shaker.
Discover a wide range of remarkable storage solutions. Our cabinet styles range from low cost to luxury, traditional to transitional, and latest to most current contemporary. We proudly source our cabinet solutions from established Canadian companies – Cabinetsmith in Barrie Ontario and Kitchencraft from Winnipeg.
Countertops
At Merrett Home Hardware we offer top-quality countertops, no matter the make or model. Our experts will help find what suits your kitchen to make it suitable for your family.
Countertop Materials
We offer many countertop options from local manufacturers. Laminate countertop varieties are from Cutting Edge, a company in Lindsay, Ontario. Granite, Quartz, Corian countertops are sourced from SCF, a local Peterborough company, since 1999. Proudly Canadian products.
Backsplashes
Home offers a variety of backsplash options. Finding the perfect fit for your home has never been so easy.
Schedule a free in-home or in-store consultation for your next home improvement project from Home Installs, Canada's Installation Experts.