Make outdoor living more luxurious with a quality deck and railing.
Canada's Project Experts offer several options to suit your style, your backyard and your budget. Whether you just need the tools and lumber, or a custom deck designed and built our team is here to help. Our team of experts can help you design the perfect addition to your outdoor space with a new deck, fence, or dock.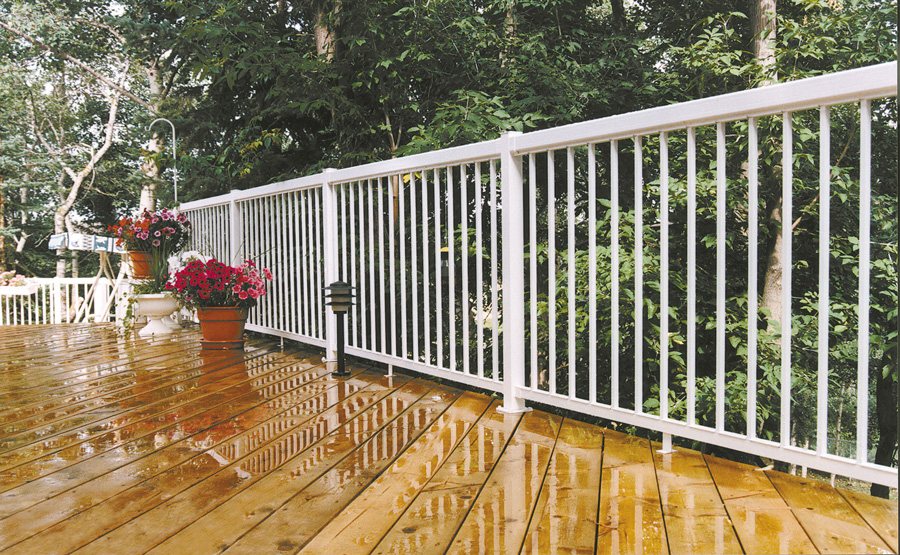 Custom Decks & Docks
Take any package and customize it for your backyard or waterfront space. We install it right. Guaranteed.
The first step in building a new deck or dock is selecting the right materials. Our team of experts can help. We offer composite decking MoistureShield in a multitude of colours to suit any home – lifetime limited transferable warranty included. Our pressure treated decking is environmentally safe Micro Pro. This type of pressure treated decking can be safely used in the construction of docks as well.
MoistureShield Decks
Combines beauty and performance with its low maintenance and high-value option. Your feet will thank you with the smooth, soft, splinterless comfort and the look of wood.
DrySnap Decks
Be outside during a rainstorm and enjoy. DrySnap is made of vinyl ceiling panels that collect and drain water away from your new dry outdoor space.
Regal Railings
Whether restoring or building a new deck, Home can install the best railing for your safety and durability.
Fences
Look good while keeping others from looking in with a fence installed by Canada's Project Experts, built to your exact specifications and needs.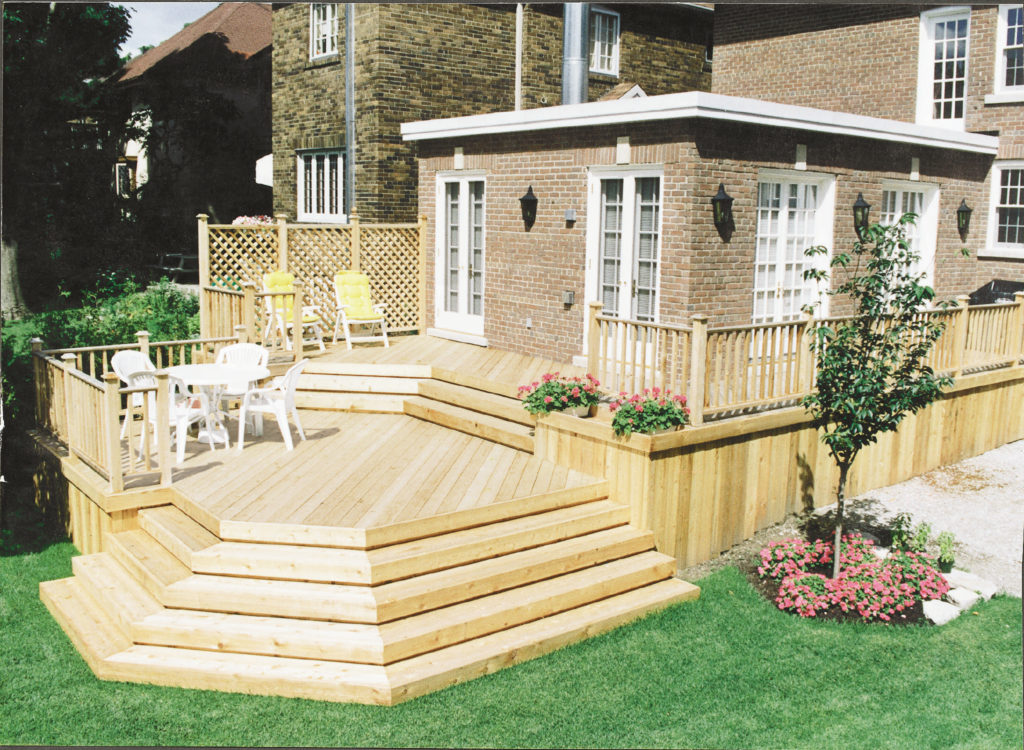 Vinyl Fence
Keep your privacy and keep your pets in with this durable vinyl fence.
YardCrafters
A completely maintenance-free alternative to wood.
Metal Fence
Offer a combination of durability, strength and clean appearance, and will keep its attractive finish over a lifetime.
Railings
Regal Railing stock 4 colours. Railings that look timeless, no maintenance is required, and are easy to install. Regal is the number one brand in aluminum railings in North America.
Wood Fence
Make your fence a work of art with wood fencing. Stain it to match and it lasts a long time. An affordable solution that's easy to install and repair.
Chain Link Fence
Always trusted, durable fencing.
Decorative Fence
Make a statement with a decorative fence. Keep privacy in style.
Panel Fence
Require less labour and fewer posts than other fence products.
Decorate your fence with medallion inserts, fence post lights, and pool fences!
Schedule a free in-home or in-store consultation for your next home improvement project from Home Installs, Canada's Installation Experts.