Adding a garage to your property is a great way to add functionality and improve the resale value of your home. Garages are a great addition to any home and they are no longer simply carports. Garages can be functional workshops or built to house your recreation vehicles such as RVs and boats. They can even be extensions to your home, providing extra room to relax when the winter forces you indoors.
You can turn your garage into the perfect man cave or rec room or a functional workspace for a hobby or small business. The Merrett Home Hardware design team can help you get started with a custom-designed garage, tools, and materials. Our knowledgeable experts are here to help, they are familiar with the building requirements for different townships around Peterborough and the Kawarthas. And they can help you ask the important questions that will help you build the perfect custom garage.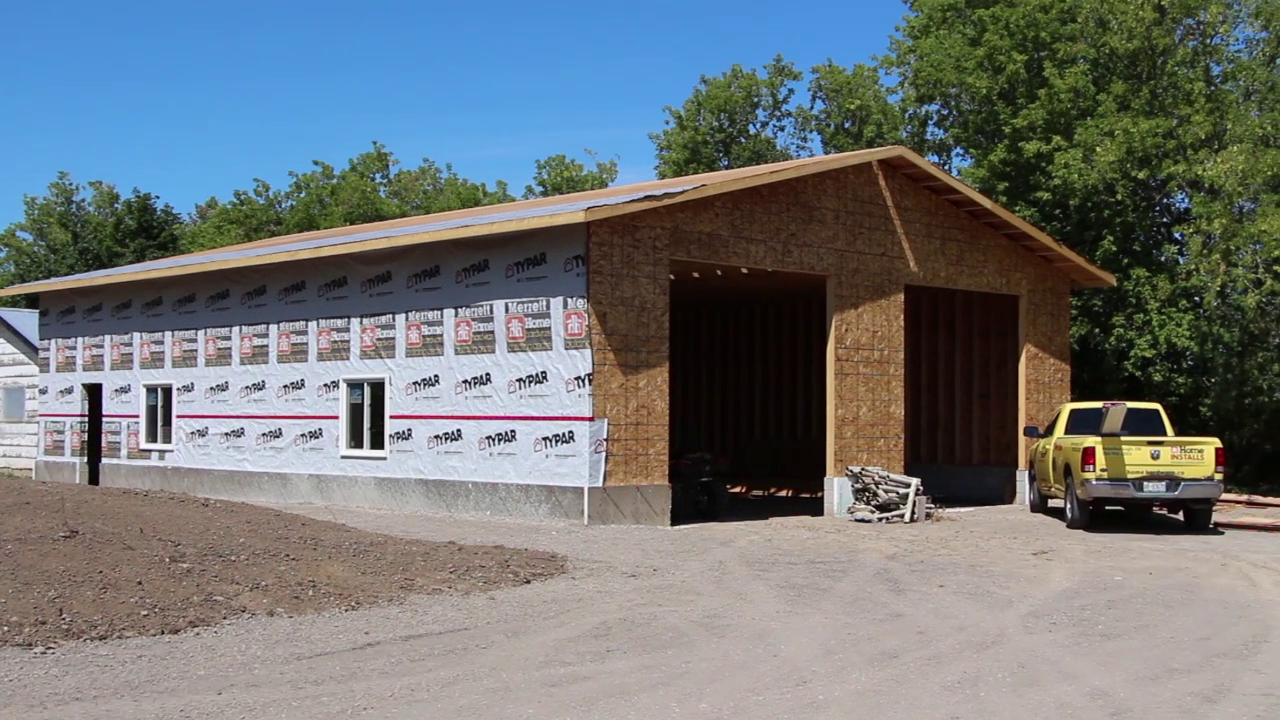 Here are the things to consider when you design the perfect garage:
Where Should you build your garage?
The first step in designing your new garage is establishing its location. You will need to be aware of your lot lines to determine where your garage can be placed and how large it can be. Another important consideration in choosing the right location is examining the draining on your property, both in the summer and winter months. This will help you avoid issues with drainage, flooding, and pooling water later on.
Lastly, you will need to determine whether or not you will need a building variance. A variance is required if your planned construction violates the local zoning ordinance, building code or municipal code. The manner in which variances are employed can differ greatly depending on the municipality, but you can come in and speak to our design experts for help.
What kind of siding should you use?
There are 3 popular types of siding for your garage:
Vynl – The most common and most affordable option is Vynl siding. This siding is available in both vertical or horizontal styles. Vynl is easy to clean and lasts between 20 and 30 years.
Wood – Wood is a great choice. It creates a natural look for your property and can be purchased pre-finished or be sealed, stained, or painted to preference. Speak to the experts in our paint & stains department.
Steel – Although the most expensive, steel siding is low maintenance and long-lasting. This low-maintenance material is strong and available in a variety of colours.
What kind of roofing materials should you use?
After you have decided on the siding you will want to consider what roofing materials to use. Fibreglass is the most common material and generally lasts between 30-40 years. Steel is also an option for your garage's roof. Steel offers the advantage of being very low maintenance as most snow and debris rolls off it. There is a higher upfront cost for installing a steel roof but they last a lifetime.
Interior Finishes
How will the interior of your perfect garage be finished? If you plan on regularly using your garage in all seasons you may want to consider having the insulated. In addition, there are multiple options for finishing the interior walls of your garage.
OSB Board – This material is perfect for workshops. It is easy to install, can be painted, and is simple to hang items such as tools on.
Drywall – Typically 5/8ths drywall creates a more polished interior wall but requires additional finishing. Installing drywall that is waterproof or fire-rated adds protection against the elements.
If your garage is dual purpose, this is also a great time to plan for storage space.  Keep in mind space for cupboards, shelves, or tool benches.
What do you consider for a garage door?
The design phase is the right time to take a look at the structure of your garage. One of the biggest things to consider are the doors. How many garage doors will you need? One large entrance or will this building house several vehicles and require multiple doors? Another thing to think about is how will the doors operate. Options include manual controls such as a pull chain or automatic door openers.
This is the only time you will be able to make special considerations for width and height. For instance, if you plan on storing an RV you will need a taller door,
Should I install windows in my garage?
Adding windows to your garage is a great option. Low-mounted vented Windows can provide natural light and ventilation which may help make your garage more comfortable in all seasons. High-mounted fixed windows allow light in while preventing anyone outside from looking into your garage.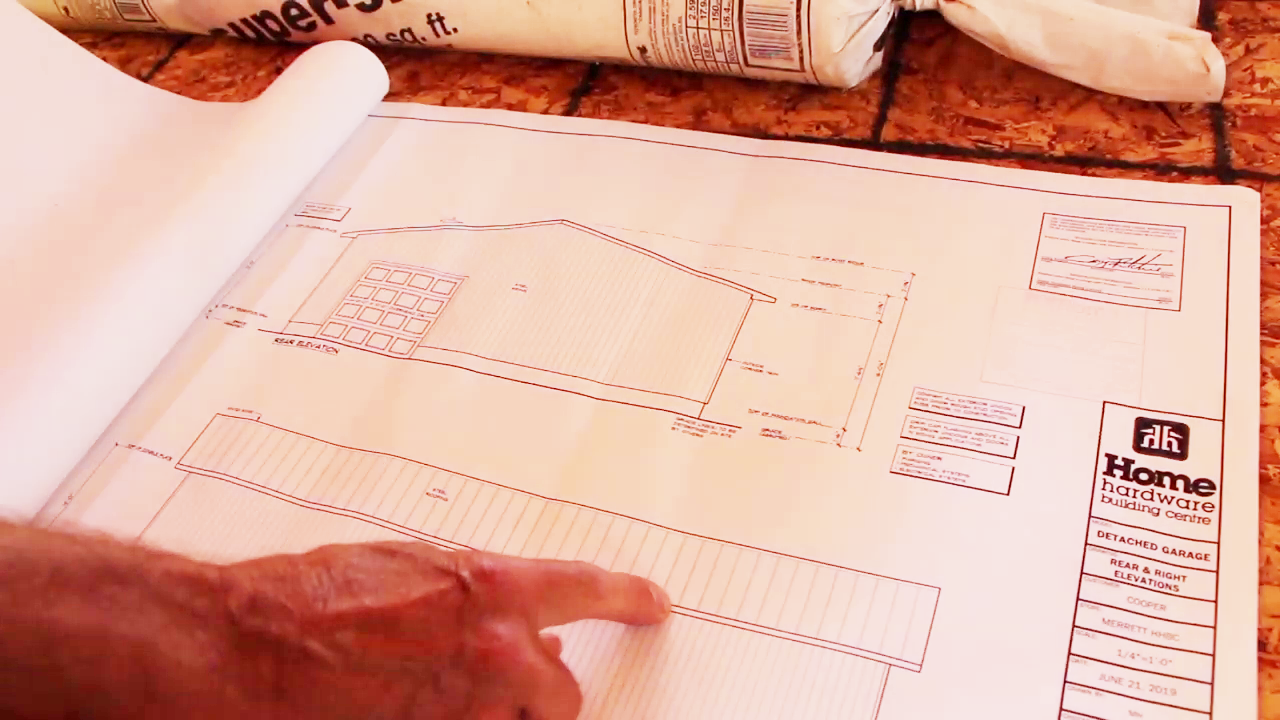 Get Started today
Visit our design team to get started with your new garage today. You can review our predesigned options and packages, or our team can help bring your dream garage to life. Whether you need design help, advice on building requirements, or materials our knowledgeable experts are here to help. We will work with you to design the perfect garage.