Hey Peterborough! It's certainly been a long, dull winter but Spring is here and so is the perfect time for some lawn TLC. In fact, early Spring is the best time to provide your lawn with some extra attention to promote healthy, lush growth.
Follow these 3 simple tips to get rid of weeds and kick-start your lawn's growth
1. A quick spring clean will encourage healthy grass growth.
Once the soil is visibly dry, remove any leaves or fallen debris from your lawn. Avoid heavy yard work until the soil dries out as you could potentially disturb soggy soil and damage new grass shoots. We rent gas-powered leaf blowers that can make quick work of leaves and small debris. Your lawn is now ready for its first cutting as new growth appears. After cutting your grass for the first time, apply the appropriate fertilizer. Our staff can assist you with selecting the right product.
To apply the fertilizer evenly: fill your fertilizer spreader, use half of the fertilizer walking in one direction, and then apply the rest in opposite walking directions. Use enough to spread it evenly – using too much fertilizer will help nurture certain weeds. You can also work fertilizers into the soil by using a rototiller. Before tilling, water the soil enough so it soaks about 2 inches deep, then let it partially dry out before starting. The soil is ready when it no longer holds together in a clump. Our rental department has a variety of spreaders and tillers available and our friendly, knowledgeable staff are ready to show you how to use these tools as well as assist in selecting the right fertilizers and seeds.
2. Spread high-quality grass seed on worn-down areas.
Planting grass seed in the Spring allows for the roots to grow strong. Cool evenings promote a moist seed bed and the sun isn't as hot as later in the summer. To get the best results from seeding, there are four essential rules to follow: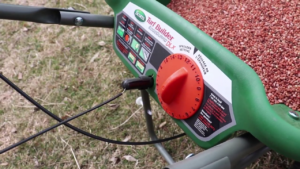 Make sure all seeds make direct contact with the soil
Use high-quality grass seeds from a trusted local retailer
Do not let the soil dry out for 3-4 weeks after seeding
Buy a mix of perennial and annual grass seed
You can find tips on over-seeding and aerating your lawn in our Three Steps to the Perfect Lawn article.
3. Aerate and water your lawn to encourage new growth.
Aerate when the soil is moist – the day after a rain shower is perfect or you could water your lawn before aerating. You'll be amazed at how effective aerating can be as it opens up the soil to allow for air and water to penetrate. At Merrett Home Hardware Building Center, we rent professional-grade aerators for half or full days. Often a few neighbours will join together and rent an aerator, allowing everyone to benefit from healthier lawns while saving some money.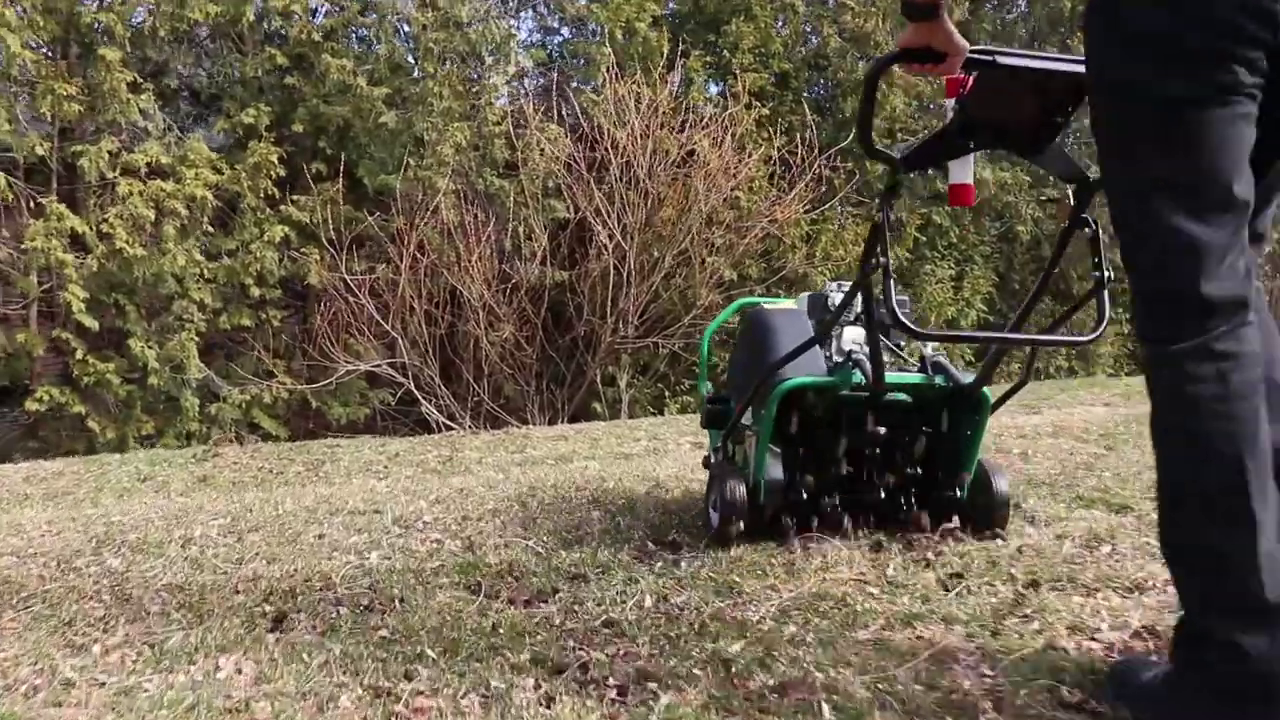 Also, water your grass infrequently to avoid weed growth. Lawns need about an inch of water per week. Set an empty can of tuna on the grass while watering to determine when you've applied the right amount. Setting your mower at the highest level (usually between 2 and 4 inches) will also help discourage weeds by allowing your grass to produce more nutrients.
The staff at Merrett Home Hardware Peterborough can supply you with all the rental equipment and advice you need to properly care for your lawn this spring.
Give us a call or visit us in-store to discover huge savings on spring lawn care products and equipment rentals.