With spring finally here and summer right around the corner, many Peterborough homeowners and cottagers are turning their thoughts to replacing ageing decks and docks. With ongoing travel restrictions and COVID concerns, our yards and cottages continue to play an important role in our lives. It doesn't matter whether you're thinking of replacing a dock on Stoney, Chemong or Buckhorn Lake, creating a backyard oasis in your Peterborough home or simply replacing a tired deck – dramatic increases in lumber prices and material shortages make this an ideal time to consider composite wood decking such as our DecKorators composite lumber.
Composite lumber is quickly becoming the smart decking or dock choice for homeowners and cottagers in Peterborough and the Kawartha's. Rising pressure treated lumber prices have significantly narrowed the price gap between pressure treated and composite lumber, making composite decking a choice worth considering.
Three Reasons To Choose DecKorators Composite Decking For Your Next Peterborough Home Or Cottage or Dock Project
Value and Quality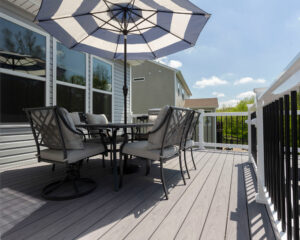 Although composite decking has traditionally been significantly more expensive than pressure-treated, it has not recently experienced the same increases as pressure treated. This has narrowed the gap on price. While it's still more expensive to install initially, its lifetime and limited 25-year material and labour warranties make it an excellent value when you consider that the average lifespan of a wooden dock or deck is about 10-15 years. When you add the time and materials needed for annual wood deck maintenance like power washing, staining and sealing – composite is an attractive time and money-saving option.
DecKorators composite decking will never split, warp or rot. It is resistant to insects, scratches and fading. Our hot summers and cold winters in Peterborough and the Kawartha's can be hard on wood products. The freeze and thaw cycle can cause wood decks to warp and split. Composite decking is impervious to the elements and will look great for years to come. The bottom line is your investment will pay off over time leaving you more time to enjoy your beautiful deck or dock with family and friends.
Design Options and Minimal Construction Waste
Composite decking lends itself to many unique design possibilities – with a broad range of colours, the ability to be heated and installed in a curved manner and a hidden clip installation system that eliminates the need for screws- the design options are endless. If you need help bringing your deck dreams to life or inspiration, our skilled team at Merrett Home Building Centre is happy to assist with everything from design to installation.
Each board is designed to be uniform in appearance and quality, eliminating the need to sort thru and discard boards that are split, cracked or warped. In addition, the innovative manufacturing process of DecKorators composite decking produces deck and or dock boards that are completely moisture resistant. This makes it extremely suitable for docks, pools and other damp locations. Build it once, build it right and forget about it.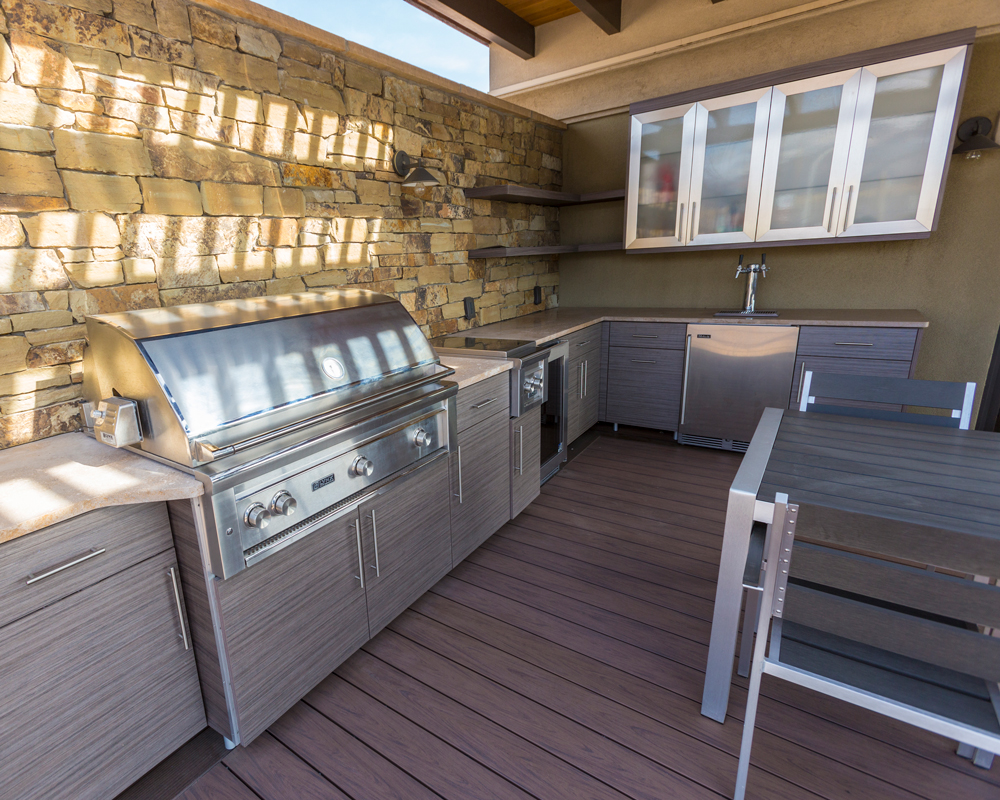 Easy to Clean and Live With.
A composite deck or dock, once installed is remarkably easy to live with. Clean-up is easy. Simply sweep or remove debris with a blower- a scrub brush and soap will remove any spills or stains – and you're done. It doesn't splinter like traditional wood surfaces – and when combined with a non-slip, realistic wood grain finish provides you with a foot-friendly, beautiful surface for years to come.
At Merrett Home Building Centre, we've just completed a major expansion adding more space and more products to serve you better. We have an excellent supply of DecKorators Composite Decking in stock. Our friendly staff will be happy to discuss your deck or dock project. Contact us at 705.743.3553