When you rent you always have the right tool for the job.
No matter what project you need to tackle, renting not only saves time and money but also the aggravation of not having the best tool for the job. There's no need to store and maintain bulky equipment you might only need to use once or twice a year.
For all your summer home improvement projects, big or small, Merrett Home Hardware makes improving your home easy with a wide selection of rental tools and equipment. The following rentals are available for pickup or delivery to your house during our store hours.
SKY LIFT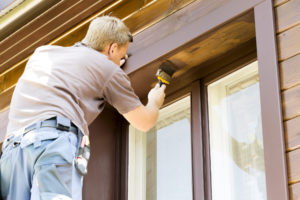 When it comes to improving the exterior of your home, the options are endless with a sky lift. With some preparation, in a single day you can clean your eaves troughs, fix or weatherproof the windows, and cut down close hanging trees and branches. The sky lift provides a safe platform for getting all those hard to reach places around your home's exterior. You can even install new siding around your home or apply a fresh coat of paint. Safety training and equipment directions are all included.
INSULATION BLOWER
Was your furnace working overtime last winter? Lower your energy bills by blowing insulation in your attic. A contractor could charge anywhere between $1000 to $2000 depending on the size of your attic. You can save big by renting our insulation blower and doing the job yourself. Along with supplying the right rental equipment, our expert home improvement staff will provide all the tips and directions you need to do the job properly. It's not a hard job, but it is dusty and sweaty. You'll likely need a helper and to set aside two days – one to prep the attic and one to rent the insulation blower and blow the insulation in. Along with the long-term savings on your energy bills, you could be saving $1000 or more up front by blowing the insulation yourself!
TILE SAW & DIAMOND WET SAW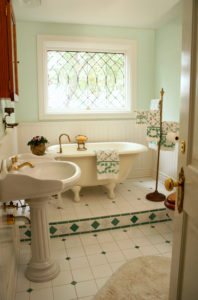 Have you been itching to re-do your bathroom or kitchen with new tile? A wet saw is the first tool a professional gets out when starting a new tile renovation. It makes tricky cuts possible using a water-washed diamond blade. Whether you're redoing a bath tub, floor, or shower, our tile saw and wet saw rentals will help you save money while doing the job right. In a single weekend you can dramatically improve the look of your kitchen or bathroom with new tile!
WOOD CHIPPER & CHAIN SAW
Chip away at yard waste with a single day or week long wood chipper and chain saw rental from Merrett Home Hardware Peterborough. A wood chipper can quickly turn a messy yard into a clean, neat oasis. Yard waste is turned into reusable mulch that can help landscape your property and layer on top of flower beds. If you're looking to transform your yard and you have an abundance of tree limbs and branches that need to be cleaned up, renting a wood chipper would save you time and make your project much easier. For larger trees and branches, we also have chain saws available to rent. Not only will you clear messy yard waste, you'll also improve the curb appeal of your property by landscaping with all the mulch/wood chips that's produced. Build paths, use it to cover garden beds, and use your imagination to transform your property!
POST HOLE AUGER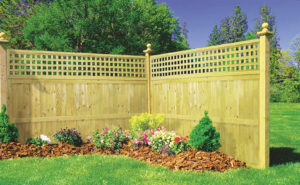 Installing or replacing a fence will make your property look good while keeping others from looking in. If your fence is crooked, old, and tired looking, we can supply you with all the rental tools and supplies you need to build a new, properly-built fence to your exact needs. Merrett Home Hardware Peterborough has one-man post hole augers available to rent. A post hole auger will speed up your job and minimize the amount of effort needed to dig post holes for your new, sturdy fence. These power tools are indispensable and available for daily or weekly rentals so you can work at your own pace.
Our home improvement professionals are here to serve you with all the free, helpful advice you need to go along with your tool rentals.
Give us a call at 705-743-3553 to reserve your tool and equipment rentals today!
View our rental flyers for rates and more information: