Now is a great time to focus on those indoor renovations. A bathroom makeover is a great idea to make one of the most personal spaces in your home suit you better. Bathroom renovations also offer a great return on investment, as it may only take a few new fixtures or a fresh coat of paint to revitalize the space. Here are our five top picks for a brilliant bathroom makeover.
Fixtures
New fixtures can make a big impact on your bathroom. Older fixtures date your bathroom even if they are in good repair. More contemporary faucets for your tub or sink will also improve your bathroom esthetic as well as your water conservation. New models are not only stylish; they are more durable and can conserve water better.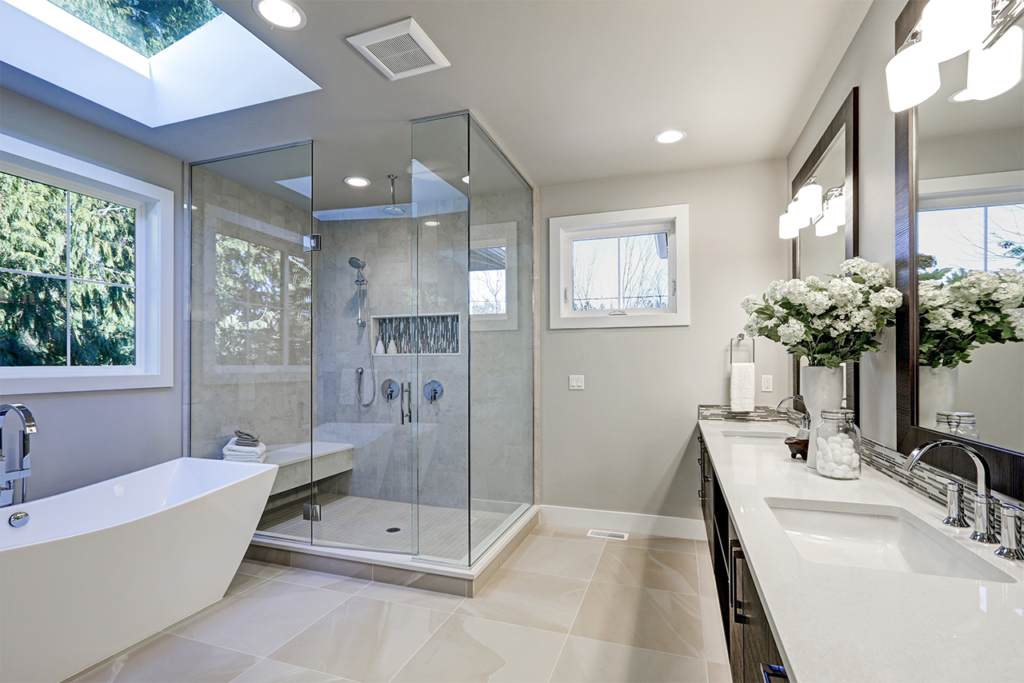 When looking at new fixtures, don't forget your shower, tub, and towel racks. Visit our showroom to see a full range of styles, colours, and finishes for any budget.
Replacing your toilet is an easy DIY job that doesn't require many tools. If you need help choosing a new toilet or questions about installation, our staff would be happy to explain the process.
Choose the Right Lighting
Lighting is one of the most critical features in your bathroom. In a room where people need to inspect their hair and faces, lighting is usually dim and concentrated only in one spot. It's not just about bright lights. A very simple device that can add mood to your bathroom is a dimmer switch. The dimmer switch is perfect for late-night relaxing baths.
The best approach to a well-lit space is to incorporate layers of task, accent, ambient and decorative lighting. Consult with a designer or one of our lighting specialists about getting your lighting right.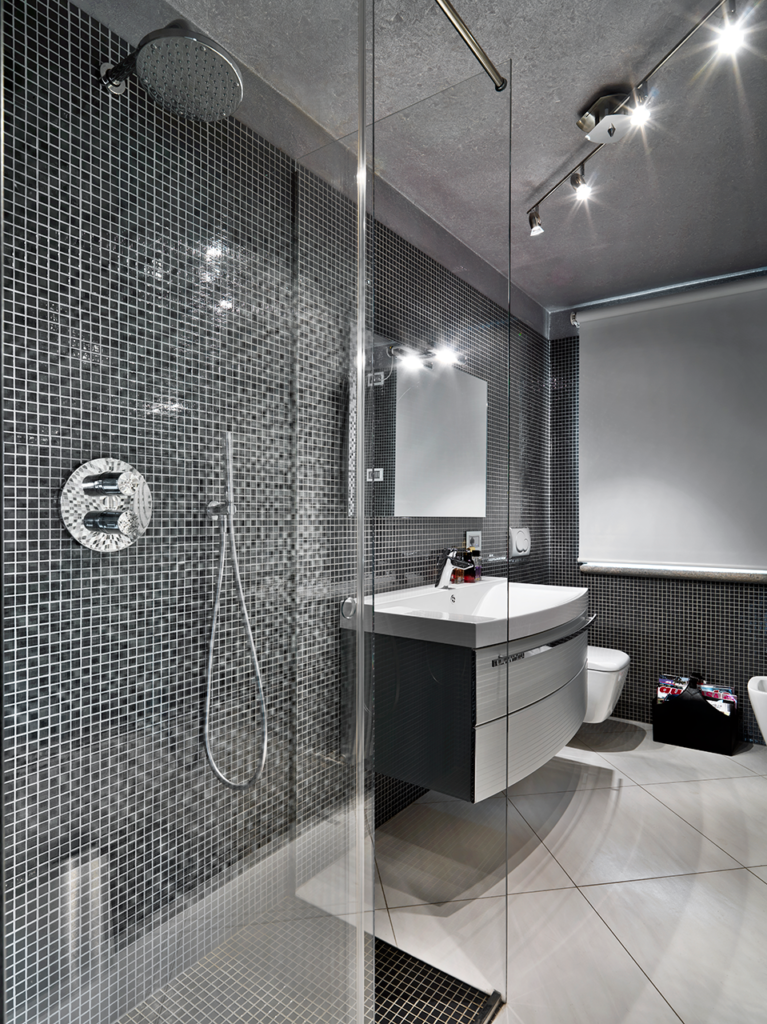 Think About Converting Your Tub to a Shower
If you don't take baths but have a bathtub, it's basically a 5-foot by 2½-foot area that's going to waste. Converting it to a shower is cost-effective because it would make use of the space that's already there, and you wouldn't have to reroute the plumbing.
Walk-in shower units are more accessible because you don't have to climb over the edge of the tub. They also allow you to use the space better and will enable you to add features like a bench. Walk-in showers modernize bathrooms and are in demand if you are considering selling your home.
Add A Modern Touch
Consider adding a little luxury with modern additions like heated floors or towel racks or smart home technology like smart lighting or automation.
Imagine stepping out of the shower or bath and having a warm floor for your feet. It's a small touch that makes a massive difference to your enjoyment. Heated tile floors are not only luxurious on your feet, but they also make economic sense. Having a heated floor installed will add upfront cost, but it enables you to remain comfortable while keeping your main thermostat a bit lower. Radiant heat feels warmer than hot air, and few things in this world beat the feeling of toasty toes!
A Little Paint Makes a Big Difference
You can give your bathroom a whole new style with a new coat of paint. Fresh paint isn't just about revitalizing a faded room; it is an opportunity to make a bold change to your bathroom. Perhaps a colour that complements that new vanity or something that speaks to your personality. Remember, we can colour match almost anything at Merrett Home Hardware.
When painting a bathroom look for paint that will stand up to humidity and moisture. Our Beauti-tone Signature semi-gloss paint is an excellent choice because it is durable, washable and mildew-resistant.
Remember to prep your work area before you begin by cleaning and patching your walls. You will want to remove any obstructions such as art, vents, toilet tanks, mirrors, or racks. If you are considering revitalizing your bathroom with a new coat of paint, use our painting calculator to determine how much paint you need to finish your project.
The staff at Merrett Home Hardware Building Centre has helped thousands with their home makeover or DIY projects. Our team has the experience to answer all of your questions, from plumbing and electrical to cabinets and paint. Merrett Home Hardware Building Centre is located at 1460 Lansdowne St., West. Peterborough.