Kitchens are a vital part of our homes and we're spending more and more time in our kitchens as open concept house design positions this room at the centre of our lives. For many, the kitchen has become more than a food preparation area – it's become a working office or homework area, a place to gather with friends or even a place to sit and enjoy a meal. Regardless of how your family uses your kitchen, there are some really simple makeovers that can transform this space on a limited budget,
At Merrett Home Hardware Building Centre, we love helping clients update their kitchens, so we've prepared this list of 5 tips for a better kitchen.
Take Charge of the Clutter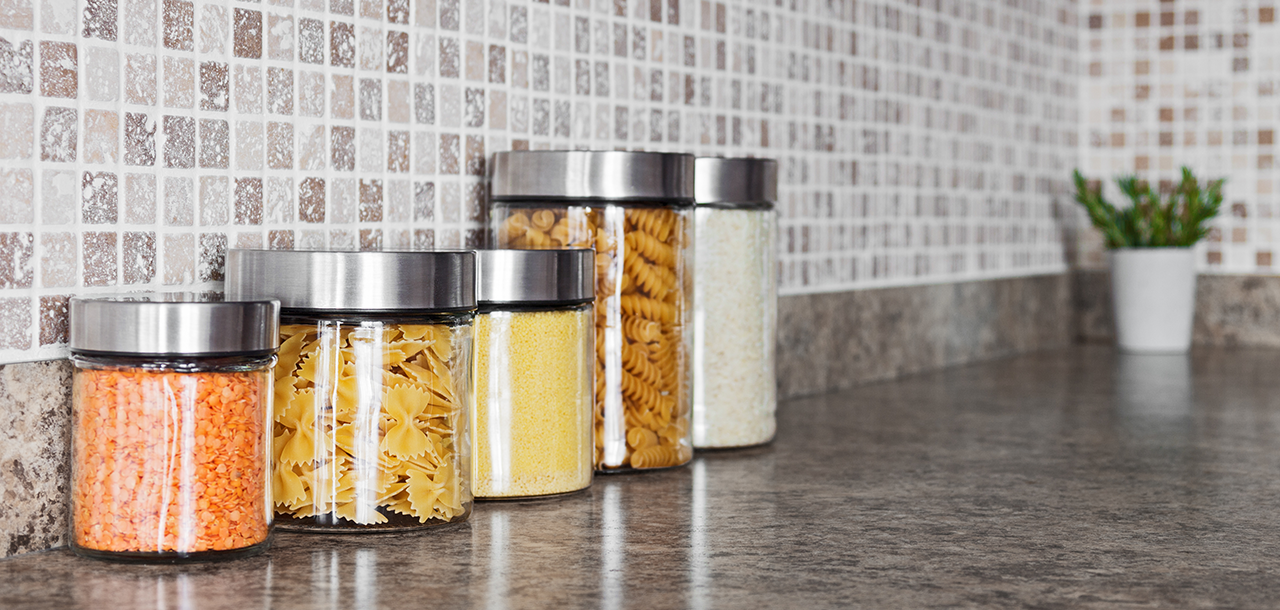 If you're like most people, your kitchen has accumulated some extra stuff that is beginning to take over. Whether it's storing more coffee mugs than are really required, or an assortment of chipped plates and mismatched glassware, a great start to your kitchen transformation is emptying the cupboards and taking stock. Be brutally honest – if you're not using it, remove it. From older counter-top appliances to extra frying pans, removing the excess stuff will make room for the useful stuff you need. Now, with only the important items remaining, you can re-organize where and how you store your stuff. You can donate your extra stuff to places that will redistribute it like Vinnies -St Vincent De Paul Store. 
Open Shelves
Browse through any current kitchen design magazines and you'll see a trend towards open kitchen shelf storage. It's a simple project for organizing or displaying items used in your kitchen that most do-it-yourselfers can tackle. Talk to our staff about a variety of materials, floating shelve designs and brackets that can transform that barren wall into useful storage space.
Affordable Updates
Perhaps you're not ready for a complete kitchen renovation and you're instead looking for a simple, affordable update? No worries – At Merrett Home Hardware we've got lots of ideas that can make a big difference without a big price tag. Some examples are:
Replacing your electrical outlets and covers – a stylish and functional update that adds charm and resale value. 

Replacing your cabinet hardware. Gold accent pulls are very trendy for 2021.

Painting your cabinets with specialized cabinet paint for a modern look.

Replacing a few select cabinet doors with ones that feature glass. Add some in cabinet lighting to complete the look.

Change out your sink style to a more modern one including a new fixture.
Lighting Updates & Waste Collection and Storage
One of the best and most functional kitchen makeover tips is to replace your kitchen lights. New innovation in under cabinet lighting has made it easier than ever to add a nice glow to your work surfaces. Be sure to consider the use of dimmer switches which can also be a very affordable yet practical makeover project. At Merrett Home Hardware, we've got loads of lighting options for your consideration, and we even offer installation services.
As we recycle more and more, a really useful kitchen makeover tip is to augment your garbage area with some recycling bins as well. They help make sorting super easy so that when that dreaded garbage day arrives, it's a simple task. You can also add drawer pull outs to make better storage space of deeper cabinets. 
Cabinet Painting & Countertops
Painting your existing kitchen cabinets is a fantastic way to make a big impact for a low investment. While many people seek to upgrade cabinets to take advantage of a fresh design, the reality is that their cabinets are still structurally sound. Painting them can transform the look for a fraction of the cost of a new kitchen. The best news – there are specially designed paints that make this project easier while improving the look and durability. At Merrett Home Hardware, we have specialized cabinet paint that is self-levelling yet scrubbable for a truly professional look at the fraction of the cost!
Another great makeover working with your existing kitchen cabinets is to update your countertops. Recent innovations in laminate manufacturing are enabling designs, textures and colours that will WOW your guests but be gentle on your wallet. They can replicate the look of solid stone, making it very difficult to tell the difference from the real thing. However, you'll know the difference in price as laminate counters are very affordable. They are also great for laundry room makeovers, or for that inlaw kitchen project.
Whether you're looking to enhance your current kitchen or ready to discuss a major kitchen renovation, the friendly, helpful staff at Merrett Home Hardware Building Centre are eager and ready to help. We'd like to take this time to wish everyone a safe and Happy Holiday Season and to Thank our loyal customers for their patience during our renovations. Come visit us at 1460 Lansdowne Street West in Peterborough.