Are you dreaming of the perfect home or cottage? Are you ready to turn those dreams into reality? Let's get started – at Merrett Home Hardware Building Centre.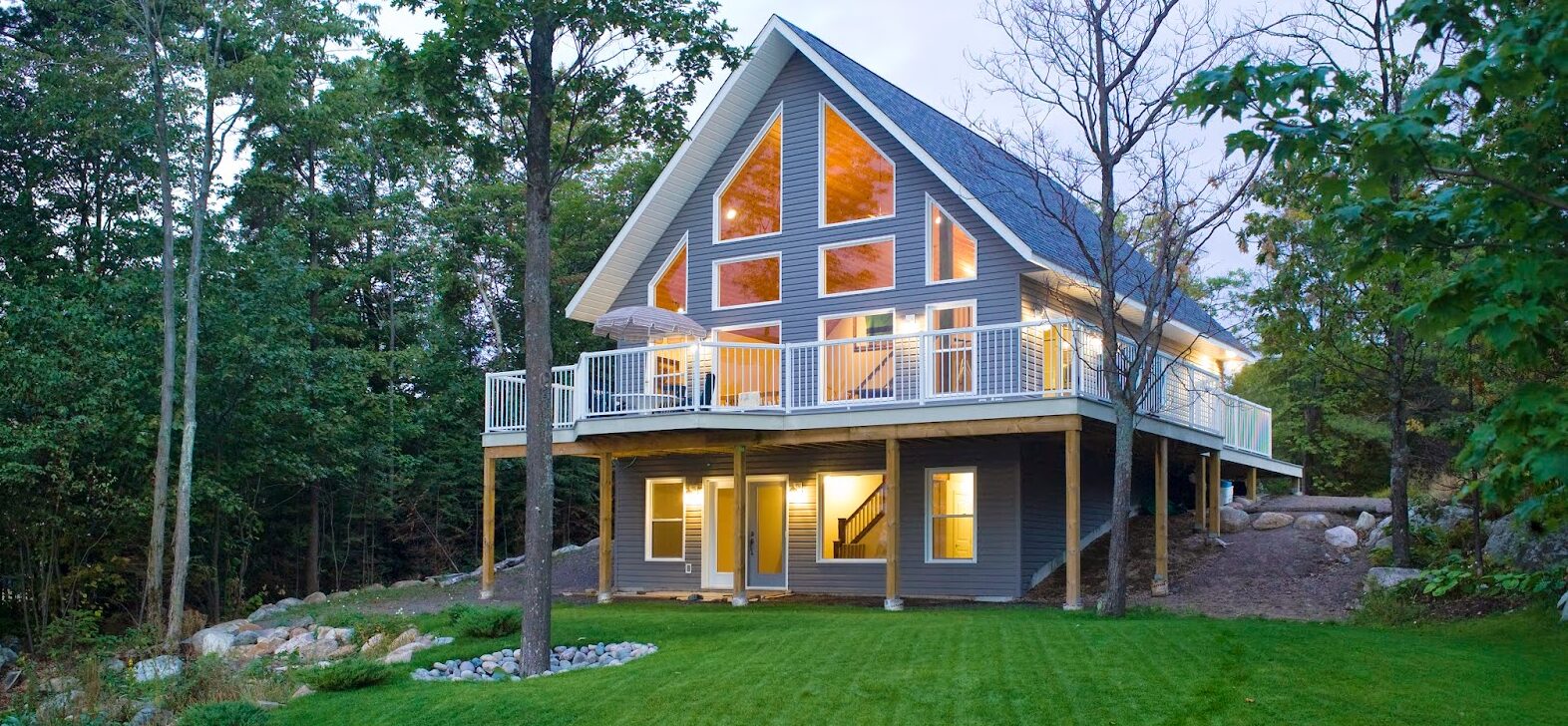 Being locally owned and operated assures our clients that we're committed to the community and their success while being a member of Canada's largest independent dealer-owned hardware cooperative ensures we can offer top value and best in class service. The Home Hardware network consists of over 1100 stores across Canada!
At Merrett Home Hardware Building Centre, we're the local experts when it comes to the cottage and home building in the Kawartha's. We've worked extensively across the region – our staff understand what it takes to build in the Canadian Shield! And since we've worked with the various Townships, we can ensure your design dreams meet national building standards as well as budgets.
Now is the Time to Build
Cottage prices are soaring in the Kawartha's as more, and more people seek to have that personal waterfront get-a-way. Coupled with the recent expansion of the 407 and COVID 19 travel restrictions, cottages in the Kawartha's are fast becoming a much sought after retreat.
This demand is pushing up prices and supporting the renovation or re-development of seasonal use cottages. Whether you're looking to add some much-needed space or seeking to replace an out-dated seasonal use property with a four-season structure, we're here to help.
The Beaver Homes & Cottages Guarantee
Our Beaver Homes and Cottages services take the stress out of building. We'll work with you to find the perfect design – whether that's one of our pre-existing packages or a custom solution that's right for you.
Best of all, you can count on our Exclusive Beaver Homes or Cottages Material Package Guarantee that includes four cornerstones of service:
Design*
Whether you select a standard model or have our Architectural Solutions Group modify a model to your specifications, the finished design will meet the requirements of the National and Provincial Building Codes.
Price*
The price of the Premium Material Package, as initially described in the agreement to purchase with Home Hardware, will not increase from the beginning of the project through completion, in reasonable construction time.
Quantity*
Building materials are delivered as they are needed to keep your construction project running smoothly, and you will never run short. Your Beaver Material Package will be sufficient to complete construction. You can trust that your package's price will not change from the time you purchase your package through the completion of the project.
Quality*
The standards of building components and other materials supplied by Home Hardware at the time of purchase conform to or exceed the National Building Code of Canada and Provincial Codes*. Beaver Homes guarantee the quality of all the building materials we provide for your project. All the necessary manufactured products are covered by specific Manufacturer Warranties as well. You can rest assured that you will receive only the best materials to get the job done.
Designing the Perfect Home or Cottage in the Kawarthas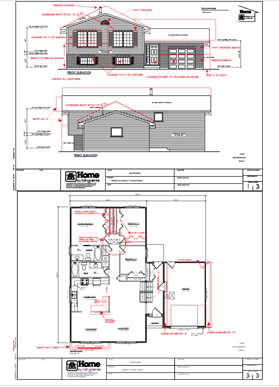 You've probably already thought about the changes you would make to your current cottage. Upgrades such as converting your three-season into a four-season home, adding a garage for your toys, or adding living space go a long way to making your property more enticing. Or perhaps tearing it down and building your own custom home from the ground up would be the best way to bring your dreams to life.
Visit our design centre in Peterborough and let our Beaver Home Specialists show you how.
Big Changes at Merrett Home Hardware Building Centre
The renovations continue! Stop by and visit our growing showroom. Book an appointment to discuss how we can help you build your dream cottage or home. For Beaver Homes and Cottages, contact Ian@homehardwarepeterborough.ca. Merrett Home Hardware Building Centre, located at 1460 Lansdowne St., West. Peterborough. From a cozy cabin to a castle of your own, we will help you with design, product choices, financing options, planning and scheduling.
* Valid with a signed and accepted agreement to purchase a Beaver Home or Cottage Material Package and completed it within a reasonable period. Contact Merrett Home Hardware Building Center for more details.