The last few months have been a challenging period. We appreciate the loyalty and patience shown by our contractors and customers. As proud community supporters, it's remarkable to experience how Peterborough has pulled together and on behalf of all the staff at Merrett Home Hardware Building Centre, a big THANK YOU!
Our new renovation is back underway, which will add showroom space – we're excited about providing you with even more selection and inventory. We've also implemented additional safety measures in-store to ensure your safety, and we remind all customers to please be mindful of maintaining a safe distance while shopping!
With retail businesses opening up across Ontario, here are a few ways we're prioritizing customer and employee safety. 
Our Store Hours are 8 am-5 pm.
We will continue to be open for business from 8 am to 5 pm Monday through Saturday and 9 am to 5 pm on Sundays. By doing so, we reduce the risk of exposure for our employees while remaining open for essential items needed for your home.
A New Check-Out Experience
Our checkouts have been upgraded to create a safer environment for everyone. Our staff is still happy to help you from behind our new plexiglass barriers. You will also find red tape on the ground marking the safe distancing between checkout and those waiting. 
Currently, we will only be accepting debit and credit (no cash), which offers a contactless way to pay.
Helping Customers Socially Distance
It is important to keep a safe distance during this time to prevent the spread of COVID-19. We have implemented new signage to help everyone stay 2 metres apart. Red tape clearly marks lanes and aisle directions for ease of browsing the store with minimal crowding.
Rigorous Sterilization Measures
We have installed sterilization stations with hand sanitizers at each entrance for customers entering our stores. Our staff will be following rigorous sterilization measures throughout the store, including the sanitization of all surfaces and shopping carts.
Online Ordering & Curb Side Pick Up
As always, you can order online or call us to place an order and pay. When it is ready, simply drive to our store at 1460 Lansdowne Street W, park your vehicle and call us. A member of our team will bring your order out to your vehicle. To maintain social distancing, please open your trunk so your items can be deposited with minimal contact.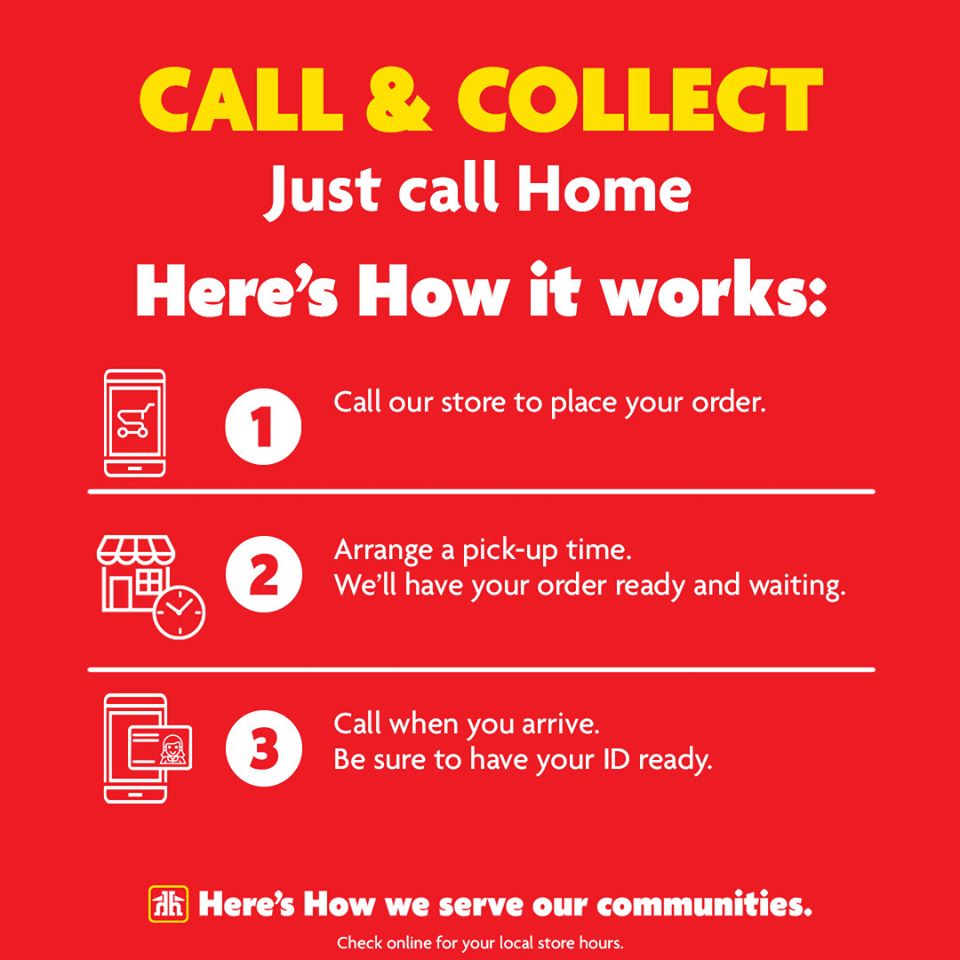 Delivery
Be sure to ask about delivery options – from lumber to shingles; our delivery team is also trained to ensure your safety. 
Whether you're adding a deck to your home or cottage, undertaking a renovation, or perhaps adding a garage, our team of building experts are always eager to help you make your dreams a reality. 
We are so glad to be able to support our community at a time like this and are looking forward to seeing everyone back in the store.