The fall is one of our favourite seasons. It is a great time to complete renovation projects, spruce up your home or garden, and boost your home's energy efficiency before winter. The team at Merrett Home Hardware Building Centre is ready to help you with whatever fall projects you have in mind, from basic maintenance to big projects like painting. Here is our list of essential fall maintenance projects.
Take Care of Your Lawn & Garden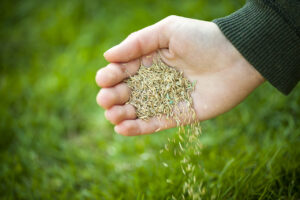 It is getting cooler, but that doesn't mean you have to stop gardening. The next few weeks are the perfect time to do a little fall maintenance in your yard, from cleaning up leaves and trimming back bushes and trees to wrapping those sensitive plants before the weather becomes too harsh from them.
We've had some scorching hot days this summer, and your lawn may need a little TLC. Even if it looks ok, the Fall is the perfect time to overseed and fertilize your lawn. The cool evenings promote growth. Taking care of your lawn now will give it a big boost next spring.
Come into Merrett Home Hardware Building Centre for all your garden supplies, including rakes, hand tools, work gloves, seed, and fertilizer. We also have leaf blowers, seeders, fertilizer spreaders, aerators, chainsaws, wood chippers for those big fall cleanup jobs. We have terrific deals on garden equipment right now, or you can rent what you need for just the weekend. And of course, don't forget extra garden waste bags.
Winterizing Your Home
This is also the time to keep an eye on your gutters and downspouts around your home. Keep them clear from leaves and check them for leaks. Blocked or leaky gutters can cause your home damage in winter. They can overflow, killing plants or creating hazards around the outside of your home. If your gutters do leak, you can seal them with waterproof silicone caulking.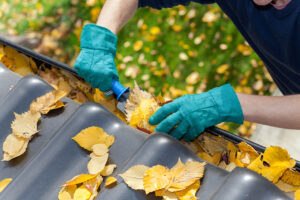 You will also want to ensure your downspouts are correctly attached and directing any water away from your home's foundation.
Check your windows to make sure they are ready for the cold season. Cracks in window sills or worn caulking can cause drafts. Not only will this make parts of your home uncomfortable during the winter, but it can drive up your heating bill. Clean and apply a new layer of caulking to your windows to save you money and cold feet this winter.
While you are making those repairs do a perimeter check of your home. Look for any gaps that may be appealing to pests looking for a place to stay in winter and make sure walkways and railings are even and secure for winter safety. Lastly, shut off exterior faucets and put your hoses away. This will protect them from freezing when the temperatures dip below freezing.
You'll find everything you need to get your home ready for winter here at Merrett Home Hardware. From caulking and silicone to ladder rental.
Make Your Home Look It's Best
If you haven't already checked it off your summer project list, the good news is, there is still time for a new coat of exterior paint. Nothing brightens up a home's exterior like a fresh coat of paint. You'll first want to pressure wash its exterior and remove any old loose paint. Come into our Paint center to ask our experts what materials will suit your home.
If painting your entire home seems overwhelming, a new coat of paint on your doors and shutters can also make a big difference. We have Beauti-Tone First Impressions Door & Shutter Enamel Paint, and many other specialty paints designed to refresh your home.
When was the last time you sealed your driveway? Applying a driveway sealer will help prolong the life of your driveway. It is particularly important in cold climates like ours as it helps your driveway resist the damaging freeze and thaw of winter.
We recommend a new coat every three years, although if your driveway is looking worn, another coat can help save you from having to replace it next summer. Once your drive begins to form large cracks or holes, you will have to have it resurfaced. Come in and speak to a team member to learn what will work best for your driveway.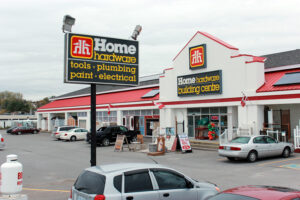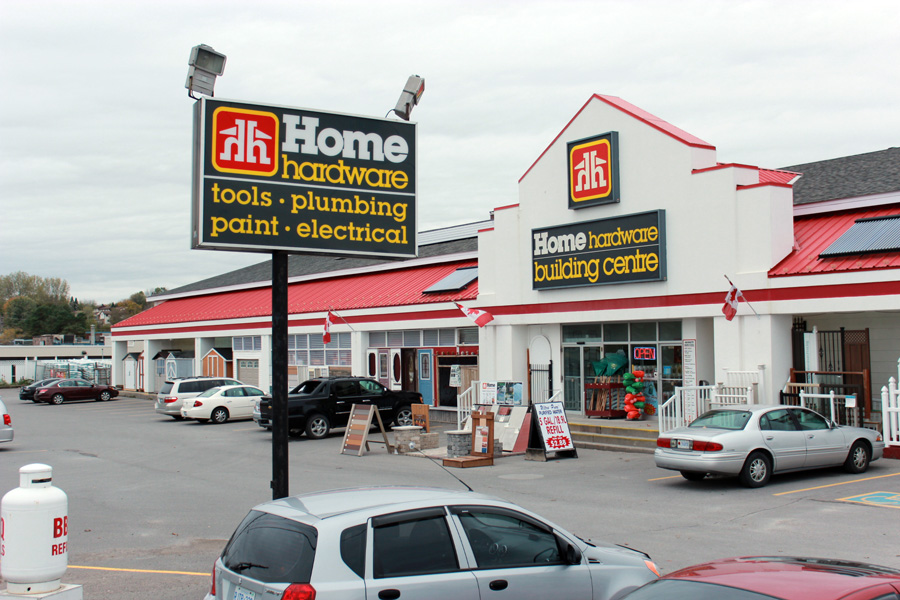 Merrett Home Hardware Building Centre is here to help you with your projects, big or small. Our helpful staff love assisting clients with their projects – big or small. Bring your questions to us! Whatever you are looking for, from tools and equipment to the building of your dream home. Our store has a vast selection of lawn and garden products, paints, lumber, tools, hardware, and more!
Merrett Home Hardware Building Centre, located at 1460 Lansdowne St., West. Peterborough.